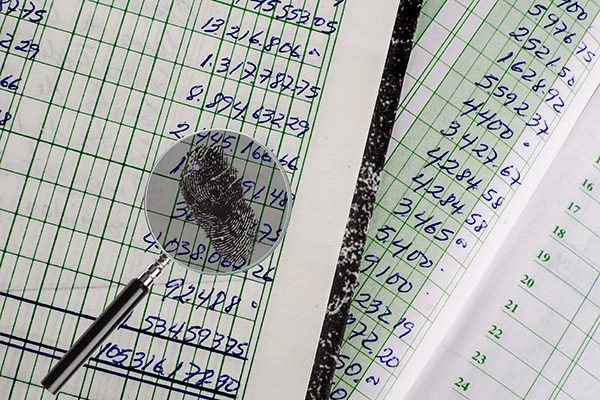 Forensic Investigation
This is a service we hope you will never need. This systematic review of financial records is designed to reveal fraud, theft, or other financial wrong-doing or misrepresentation. A number of situations could indicate that forensic accounting is necessary, such as:
Theft – Do you have concerns about whether your company has lost money to employee theft, misappropriation of funds, or fraud? Forensic accounting will uncover the facts.
Dissolution of partnership – Fair and accurate representation of the financial position of the business is necessary in order to divide assets, price a buy-out, or distribute compensation appropriately.
Acquisition of a new business – Before you buy a business entity, you will want a thorough analysis of the financial records to ensure that there is no misrepresentation of worth or any financial irregularities.
Litigation – You need to be certain that documentation of financial position will stand up in court.
Investigation and Support
When investigation is necessary we will
uncover the facts and offer solutions.
identify your options to protect or recover assets.
work with other professionals including private investigators and attorneys
assist with subsequent legal action.
Our litigation support can include:
preparation of necessary documentation for court
review of all documentation to accurately assess the case
refutation or validation of  the damages report submitted by the opposing party
contribution of expertise to settlement negotiations
attendance at court proceedings as an expert witness and consultant for cross-examination
Typical Assignments
Owner disputes – generally relating to compensation
Personal injury claims – to determine financial loss after an accident ?
Insurance claims – includes a thorough review of the terms and conditions outlined in the policy ?
Employee investigation – to reveal the extent of the theft or fraud and advise course of action?
Marital disputes – evaluation of assets and net income?
Business economic losses – contract disputes, patent infringements, construction claims, breach of non-competition agreements
Contact Us
If you have concerns about the integrity of your financial data, employee misconduct, or any of the issues outlined here, contact us for a consultation to determine how you could benefit from our services.