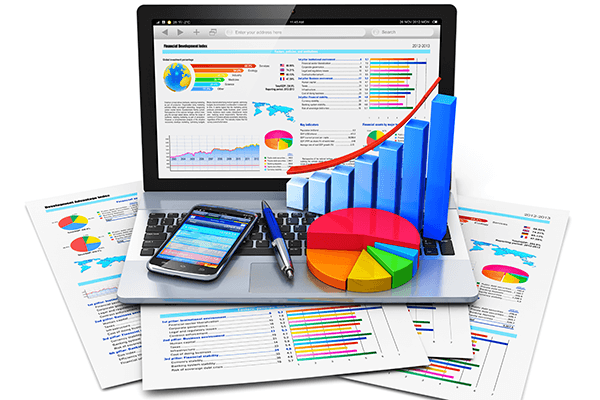 Accounting for Small Businesses
One of the most frustrating tasks facing the small business owner is financial management.  From reconciling the bank account to figuring out your profit and loss, bookkeeping seems to be a never-ending chore. But it doesn't have to be so overwhelming. You can get the help you need without hiring a full time accountant.
Periodic Services
An outside source can take away a lot of the pressures by:
Reconciling bank accounts
Generating financial statements
Verify general ledger entries
Providing consultation as needed
These chores are the core of your accounting system, but services are not limited to them. You can increase your service package to include payroll processing, tax planning and preparation, or any additional services you need.
Reporting Services
Starting with bank account reconciliation, cash management service goes on to review for lost or unauthorized transactions to ensure the security of your funds. It monitors bank activity to detect inappropriate or increased fees and ensure bank accuracy in posting transactions. It insures that tax deposits are timely and correct. Monthly reconciliation can detect misappropriation of funds or embezzlement.
Financial statements will tell you the state of your business and help guarantee the profitability of your services with accurate pricing. Reviewing cash flows will help you manage your funds more effectively, make educated financial decisions, and be prepared for upcoming expenses. Tracking income and expense allows you to analyze the performance of your business. Accurate tax preparation depends upon accurate ledgers. Periodic reviews and adjustments make the year end process less expensive and less stressful by avoiding unpleasant surprises.
The best way to determine how your operations would be best served by an outside accounting service is to contact us for a consultation. We would be happy to help design a package that fulfills your needs within the confines of your budget.
Fill out the form below to e-mail us.